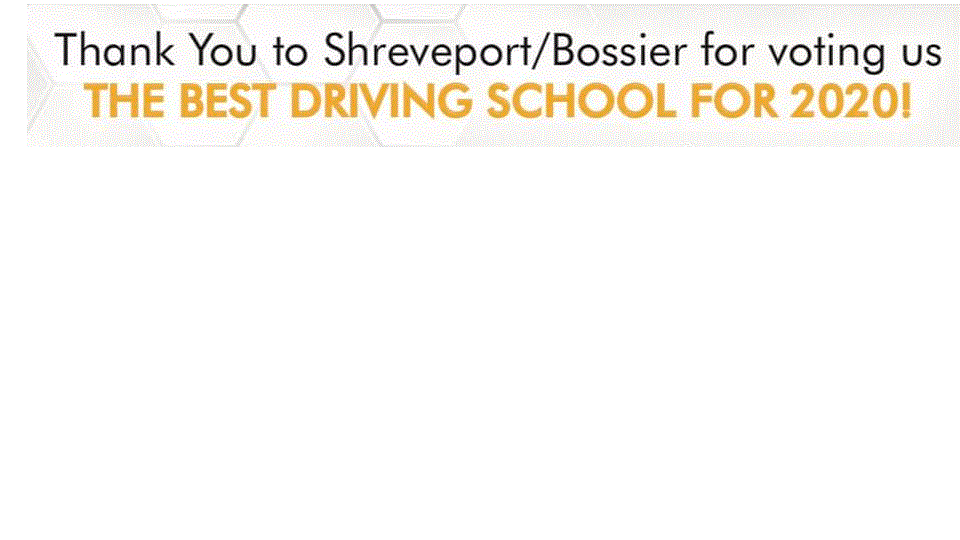 Monday 8AM–12PM, 1–3PM
Tuesday 8AM–12PM, 1–3PM
Wednesday 8AM–12PM, 1–3PM
Thursday 8AM–12PM, 1–3PM
Friday 8AM–12PM
Saturday Closed
Sunday Closed
​


Saturday, May 2, 2020
​
Dear Parents,

Well, in this unprecedented time of COVID-19, quarantine and stay at home orders, we have all seemed to be in a holding pattern with what comes next. We have finally been given some guidelines on how to proceed with driver's education classes. At this time, they have given us permission to provide the classroom portion ONLINE until June 15. We currently DO NOT have guidelines for the 8 hours of behind-the-wheel instruction. Hopefully, we will know more before classes begin.
​
We have gotten approval from the state to offer 4 online classes in the coming weeks. These classes will be 10 days long (Monday-Friday for 2 weeks) for 3 hours each day. Students MUST be online in class the ENTIRE class time. There will be a 15-minute break during class. Online classes have been limited to 25 students per class.
​
We will have online classes on the following dates:
​
May 11-May 22, 9:00am-12:00pm
May 11-May 22, 1:00-4:00 pm
May 25-June 5, 9:00am-12:00pm
May 25-June 5, 1:00-4:00pm
​
We will also have classes in our classroom starting on the following dates (according to the guidelines we have been given so far):
​
June 15
June 22
June 29
July 6
July 13
July 20
July 27
​
We will need you to email us at contactbeesafedriving@gmail.com to let us know to which class dates you would like us to move your student. (You might want to give us a list of 2-3 dates that work for your schedule in the order of when your student would like to attend, in case classes fill up.) If you would prefer your student not go to an online class, please choose one June 15 or later.
There is usually a Mandatory Parent Meeting the Thursday night before class begins. During the time of the online classes, we have guidelines that allow us to provide that information a different way. We will be sending that information as class dates get closer.
Thank you for your patience! Please let us know if you have any questions. We are looking forward to seeing your student in class online or in person soon!
​
Be Safe!
Donny & Stacey Durr, Owners